Christmas Pavlova Light Dessert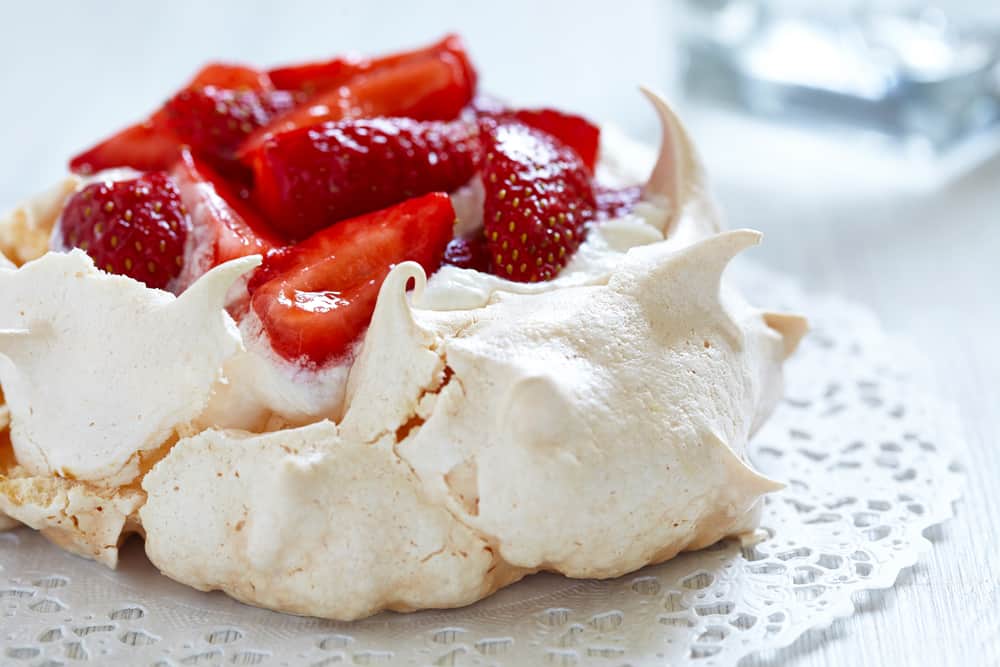 We all love Pavlovas, with the decadent whipped cream, super sweet meringue and tons of fresh fruit. My option for a healthier Christmas Pavlova is to substitute the whipped cream to a light custard that you can even buy ready made. This Healthy Dessert will be on my table this Christmas.
Make it in individual portions like the picture above, or if you're feeling more festive, turn it into this beautiful wreath. The original recipe is here.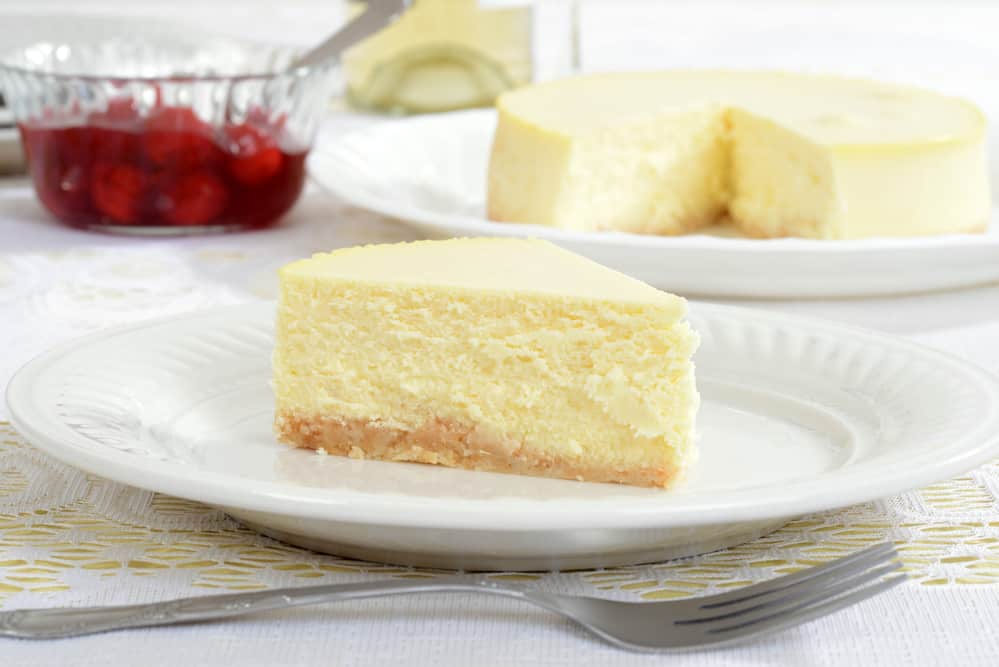 1-1/4 cups crushed reduced-fat vanilla wafers (about 40 wafers)
2 tablespoons butter, melted
1 teaspoon plus 1-1/4 cups sugar, divided
2 packages (8 ounces each) reduced-fat cream cheese
1 package (8 ounces) fat-free cream cheese
1 cup reduced-fat sour cream
2 tablespoons cornstarch
1 teaspoon vanilla extract
2 large eggs, lightly beaten
2 large egg whites, lightly beaten
1 cup sliced fresh strawberries
Directions:
Preheat oven to 350°.
In a small bowl, combine wafer crumbs, butter and 1 teaspoon sugar. Press onto the bottom and 1/2 in. up sides of a greased 9-in. springform pan. Bake 8 minutes. Cool on a wire rack. Reduce oven setting to 325°.
In a large bowl, beat cream cheeses and remaining 1-1/4 cups sugar until smooth. Beat in sour cream, cornstarch and vanilla. Add eggs and egg whites; beat on low speed just until blended. Pour into crust. Place pan on a baking sheet.
Bake 60-65 minutes or until center is almost set. Cool on a wire rack 10 minutes. Loosen sides from pan with a knife. Cool 1 hour longer.
Refrigerate overnight, covering when completely cooled.
Remove rim from pan. Top cheesecake with strawberries or other berries in light syrup.
This recipe of Light Cream Cheese Cake is amazing! I actually use all year around. If you're baking for Christmas, add fresh berries in light syrup and you're ready to showcase a beautiful healthy dessert that will wow your guests.
By using wafers for the crust you'll be reducing the calories a lot and not compromising in flavor. The original recipe is here.
If you're looking for a vegan and gluten-free dessert this is the one for you. Decadent and pretty, a small piece of this tart will fill the bill. The original recipe is here .