You don't have to stick to the idea that, after Christmas, you will be eating leftovers of all that food that you have already eaten.
Think about it! You just don't need to overindulge for the second time around.
Researches have been talking about it for ages: every new fat cell that the body creates, will start becoming hungry and making you eat more again.
And yet it is so difficult to resist to the social pressure of the Holidays, the "relax and surround" atmosphere that comes with the end of every year.
So, start planning your after Christmas diet, your healthy eating for the new year.
Check out these ideas of light and healthy food for after Christmas. Simple, fresh, healthy homemade food that will put your body back on track and you will feel great.
There are some Amazon affiliate links and I may receive commissions for purchases made through links in this post. Learn about our Privacy Policy here.
Mushrooms and Tofu Veggie Burgers
I always keep these Mushrooms and Tofu Veggie Burgers in the freezer. They are so yummy and nutritious that along with a salad, your lunch or quick meal will be ready in minutes. Brown rice is one of the ingredients, therefore this veggie burger is a complete meal portion: tofu protein, veggies and good carbs. It is a great start for your menu of Light and Healthy Food for After Christmas!
Papaya, Ginger and Coconut Smoothie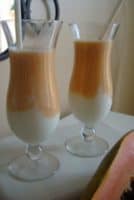 If you're really into a menu for some "Light and Healthy Food for After Christmas", this is a great option for breakfast after all the rich food from Christmas parties. Coconut and papaya make a great combination. You will be right back with your metabolism working in your favor, and the presentation it is so pretty! One more meal for a plan of Light and Healthy Food for after Christmas. Get this recipe here.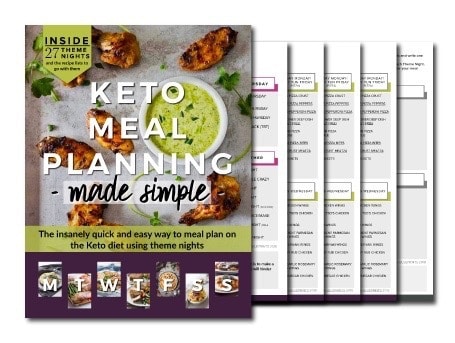 It is your body! Own it!
Ready to take some action and do something for yourself?
Try the Keto Diet Plan .
For the gnocchi
2 cups puréed cooked peeled sweet potato (about 2)
1 egg
1 tsp salt
pinch nutmeg
2 1/2 cup all purpose flour
Find the instructions here.
Pure comfort, this sweet potato gnocchi has a firm but light texture, with a very subtle sweetness that goes perfectly with the mushroom sauce. Best part is to know that is healthy, it is definitely a fall or winter favorite dinner.
A great transition from all the Christmas rich foods you want to replace by now!
I strongly suggest that you start your menu of Light and Healthy Food for After Christmas with this amazing salad. Filling, crunchy, pretty and fresh with all the herbs, you can keep in the fridge. This recipe will last you for a couple of days and you can enjoy for both lunch and dinner. Get the full recipe here.
Avocado, greek yogurt, Maca powder, raw sugar and this super nutritious smoothie is ready. Get it ready the night before: add a few drops of lemon to the avocado and have everything ready in your blender for a breakfast on the go. Get the recipe here
Subscribe to get the Weekly Meal Plan Printable
Get our Everyday Cooking newsletter & instant access to the free Printable Weekly Meal Planner
Let's be realistic. Because you're invested on your Light and Healthy Food for After Christmas, doesn't mean you can survive without some sweets. Over the Holidays we over indulge on sweets, the transition to eat healthy and even to attempt some dieting, has to be slow in order to be succesful. These Homemade Healthy Bars are the best solution for cravings. They're packed with nuts and seeds, crunchy and sweet, perfect to keep in your purse for snacks during the day.
Simple Oats and Raisins Cookies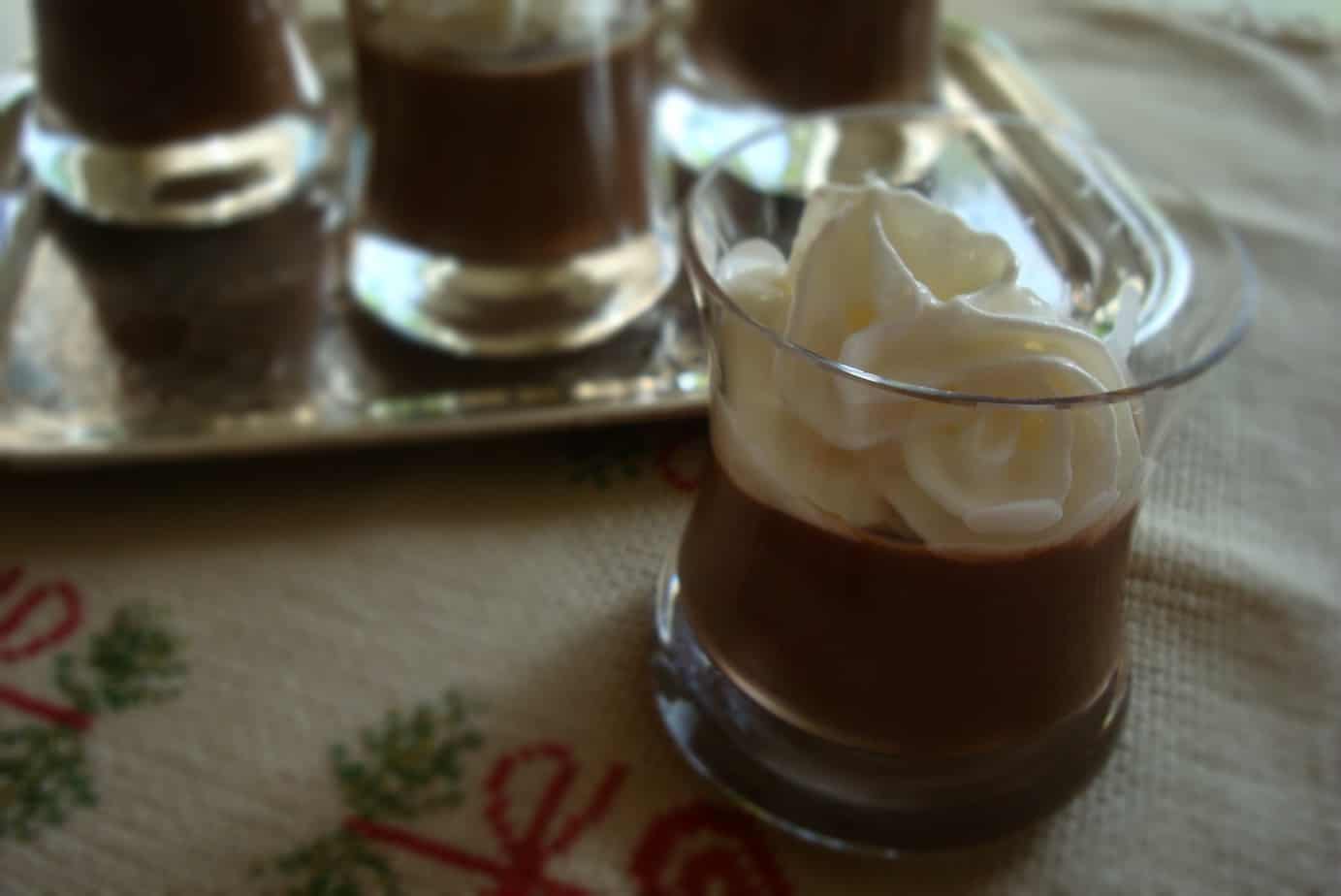 This Tofu Chocolate Mousse is a true staple for a light and healthy dessert for your menu of Light and Healthy Food for after Christmas. Even if you're not a tofu fan, the mousse taste will be as yummy as pure chocolate, since tofu is just the vessel for the mousse consistency and added protein. Find the recipe here.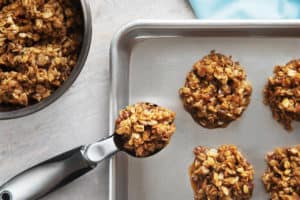 You don't have to deprive yourself of cookies and treats if you're watching your diet. Just make it simple, homemade to avoid all the unnecessary salt and sugar excess and watch the portion size. Go for cookies that not only will satisfy your cravings but also help you to feel fed and not craving for more. These cookies are the perfect match for your snacks, nutritious, sweet, delicious. Get the full recipe here.
Pineapple and Kiwi Smoothie – Immune System Booster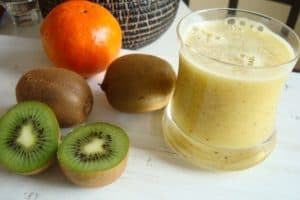 Winter and all the eating excess over the Holidays are some of the challenges your body will face right away in the new year. Boost your immune system with this amazing and refreshing Pineapple and Kiwi Smoothie, packed with vitamins. It is a super easy breakfast and great Smoothie for after workouts.
Eating healthy is a habit that ideally would start in your childhood. Unfortunatley it's not always this way and as adults we need to readjust our healthy eating. It takes planning and some discipline to get started but it will stick once you're really invested. After a few weeks you will be feeling much better. Check out these amazing tips on how to make your healthy eating easier. Simple tips and tricks that will help you to achieve the healthy lifestyle you want and get over all the excess of the Holidays.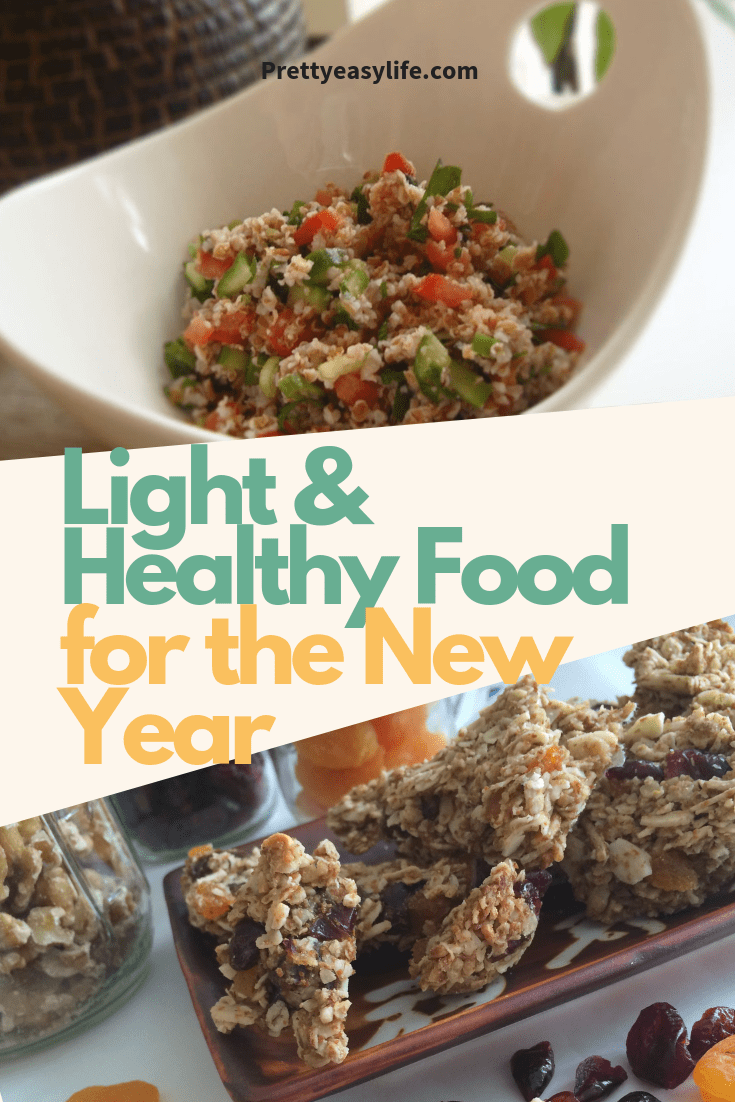 Need some help on planning your meals?
Get our Everyday Cooking newsletter & instant access to a free Printable Weekly Meal Planner