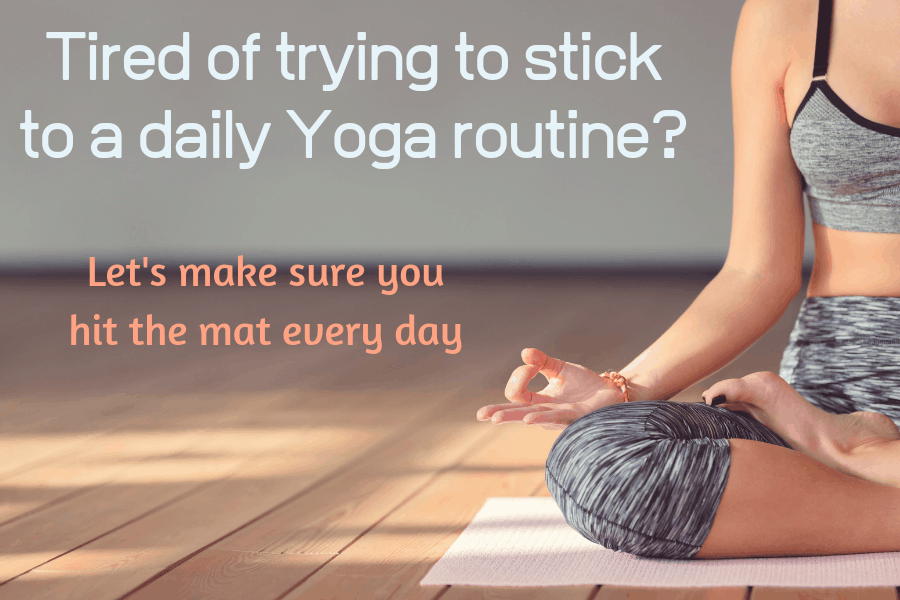 You do your best to fit your Yoga in your schedule but it is not happening…
Finding the time to go to the Studio is not always easy.
Doing at home? Your daily routine is not yet welcoming your Yoga time…
You already know the ropes, Yoga is your thing!
Get a gentle push to get your Yoga goals set up, so you can  dive into the DAILY YOGA ROUTINE  that you always wanted.
Enjoy a few reminders of how much you value your practice
Get inspired and motivated to keep going
As any habit, after a while, your body will be craving the daily practice and you will be all set.
Stick to your Yoga – Bundle
The inspiration you need to turn your Yoga practice into a daily habit for good.
What is included in this Bundle
Yoga Practice Daily Journal
What is the story your body is telling you today – Daily Tracker
Your Daily Motivational Yoga Quote Notes
Wall Art Prints to be framed or display the way you want
Instagram Images of the visual clues
Guided Meditation to get you started every day
You will stick to your Yoga every day, defy your limits
and become the best version of yourself.
FAQ
1- How do I use this Bundle to make me stick to my Yoga Practice?
After printing everything, start by filling your Weekly Yoga Schedule, where you can set up the type, duration and goal of your practice for every day of the week.
Print and display the Yoga visual clues in the places you spend more time. It is a good idea to keep one of them in the bathroom as the first thing you look at in the morning. Another one by your work desk, and the most meaningful for you in the spot you actually practice.
Use the Instagram Quotes images to share your feelings about your Yoga practice or use as a wallpaper in your phone, laptop or Ipad.
As you start your practice, fill the "what is the story my body is telling me today" first, so you can assess how your body is feeling and adjust your practice accordingly.
Print out your wall Art Work and frame it, it will become another source of motivation and a reminder of how important Yoga is in your life.
Start your practice reading out loud the Guided Meditation. Another option is to record your own voice and play it.
2- What are the sizes of my Yoga Wall Art?
You will get 2 prints size: Height: 20 Inches; Width: 16 Inches
and 1 poster print, size  Height: 24 Inches Width: 18 Inches
Please note that for better results you should get them printed professionally using a good quality paper
3- Do I get any physical products
No, this Yoga Bundle Printable is a digital product. You will be able to download your copy and print it out. It is a DIGITAL FILE, NO PHYSICAL PRINT OR FRAME WILL BE SHIPPED.
4- Can I cancel or return my order?
Since it is a digital product, there are no returns, exchanges or cancellations. But please contact me if you have any problems with your order.