Subscribe to Our Content and Get a FREE Printable every Month to Make your Life Easier and Healthier
Subscribe to Our Content and Get a FREE Printable every Month to Make your Life Easier and Healthier
Valentine's Broiled Lobster Tails
January is halfway and now it is almost Valentine's! All shapes of hearts and pink and red stuff everywhere! I am all for celebrating our partnerships in a special way. Sharing good food with the one you share your life with is an act of love, one amongst many others we do all over the year. For my husband and I, our special treat for this date is our Valentine's Broiled Lobster Tail. We stopped going out for dinner at Valentine's years ago and now our Valentine's special dinner has been always the same.
There are some Amazon affiliate links and I may receive commissions for purchases made through links in this post. Learn about our Privacy Policy here.
Although the history of Valentine's Day seems a little obscure, based on an ancient Roman festival and a Saint that is not really too well known, the truth is that February 14th has become a very good excuse to indulge in good food and celebrate our good fortune with our partners.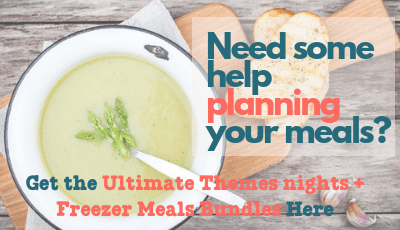 Even if a Broiled Lobster Tail is not your favourite choice for Valentine's special dinner, indulge in something you and your partner really enjoy, such as this Killer Pork Back Ribs Marinated in Beer.
Or you might prefer something more comforting like this amazing Chicken Pot Pie with a Puff Pastry.
You can read more about the origin of Valentine's day here.
If your thing is to celebrate Valentine's day at home, avoiding the crowded restaurants, this is the perfect special Valentine's dinner for you. I find it "perfect" because it beats all requirements for healthy, easy, romantic and tasty!
Splurge with the lobster dish and it will be still cheaper and way better – hopefully- than going to a fancy restaurant, which is the only way to enjoy a perfectly cooked lobster tail. You will find that broiling lobster tails is easier than what you think.
Set up a nice table, candles on, little flowers in the center, some wine and White Chocolate and Coconut Dipped Strawberries for dessert and you are ready!
In our special Valentine's dinner, my husband is normally the cook for the main dish and I make dessert and the side dish or salad. The fun starts way ahead, planning, shopping and cooking together.
Subscribe to get the Weekly Meal Plan Printable
Get our Everyday Cooking newsletter & instant access to the free Printable Weekly Meal Planner
We really like the ritual of eating the lobster using our special lobster tools but you can easily skip it altogether, crack them before bringing to the table and dig in!
Watch Gordom Ransay teaching how to extract all the meat from a lobster.
The original recipe is from All recipes Canada and we didn't make any change to it, worked perfectly! be very attentive to how much time you broil the lobster tails, you don't want to overcook them.
The side dish you see in the background is my ever favorite Crunchy veggie mousse that took our special meal to a heavenly level!
Related:
Valentine's Broiled Lobster Tails
2 servings (you can see we doubled it)
2 whole lobster tails
1/2 cup butter, melted
1/2 teaspoon ground paprika
salt to taste
ground white pepper, to taste
1 lemon – cut into wedges, for garnish
Preheat the broiler.
Place lobster tails on a baking sheet. With a sharp knife or kitchen shears, carefully cut top side of lobster shells lengthwise. Pull apart shells slightly, and season meat with equal amounts of butter, paprika, salt, and white pepper.
Broil lobster tails until lightly browned and lobster meat is opaque about 5 to 10 minutes. Garnish with lemon wedges before serving. Enjoy your Valentine's Broiled Lobster Tails.