It is not often that I find a recipe for a healthy and complete dinner that is also super yummy. This Cincinnati style chili on a bed of spaghetti squash has become part of my family's weekly meals menu for years now. Every 2 weeks is at our dinner table, along with my Oven Baked Parmesan Crusted Tilapia.
[convertkit form=5225962]
This is a version of Cincinnati chili that I've adapted from this recipe.
I replaced the regular spaghetti with spaghetti squash to cut on carbs and was more than pleased with the result. Chili is so comforting for these last – hopefully – cold "winter" nights. In this case,  the combination of the spaghetti squash's mild flavour with the spiced beef was awesome and I can't really be humble here, I nailed it!
If you haven't ever cooked spaghetti squash in the micro oven, watch this video:
This beanless regional specialty is a point of pride in Cincinnati, which is famous for restaurants competing for the best chili. The original recipe is done in a slow cooker, check it out if you're a fan. I thought cooking the squash in advance was enough preparation for me and chose to do my way using my homemade tomato sauce. Using a good quality tomato sauce makes a big difference.
I just loved the twist of adding cocoa and cinnamon which took the humble spaghetti squash to another level!
Make a double batch of Chili and keep it in the freezer. Instead of baking the squash, microwave it for 10 min.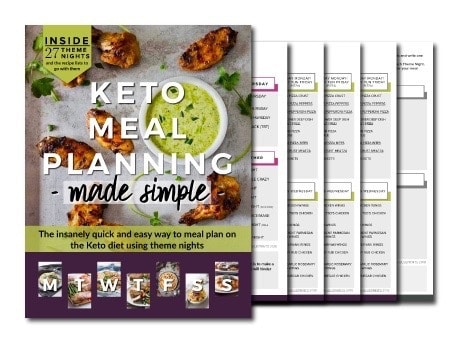 Cincinnati style chili on a bed of spaghetti squash
3 to 4 portions
1 lb lean or extra lean ground beef
1 cup tomato sauce
1/2 onion, chopped
1 tbs olive oil
2 cloves garlic, minced
1/2 tbsp cocoa powder
1 tsp dried oregano
1/2 tsp cinnamon
1/4 tsp salt
1/4 tsp pepper
1/2 to 1 tbsp all-purpose flour
1 spaghetti squash
1 cup (250 mL) shredded Cheddar cheese
Preheat the oven to 375ºF.
Cut the squash in half lengthwise; remove and discard seeds. Place squash on a baking sheet. Bake until tender, about 1 hour. Separate the strands of squash with a fork and place in a medium bowl; discard shells.
In the meantime, in a large nonstick skillet, cook onions and garlic in olive oil, add beef and brown it over medium heat, breaking up with the back of a spoon, until no longer pink, about 5 minutes; drain fat.
Add cocoa, cinnamon, salt, pepper, oregano and tomato sauce, bringing to a simmer.
Cover and cook on low until thick enough to mound on spoon, around 10 min. Whisk flour with 1 tbsp water; stir into chili. Cover and cook on high until thickened.
Mix the strands of squash with butter, a sprinkle of salt and pepper. At this point, if the squash is not warm, heat it up quickly with the butter. Add the chili, top it with cheese and enjoy!

[pt_view id="177620cclo"]