Best Online Business to Work from Home
It's safe to say that if any year has pushed women-owned businesses to move online, it's this 2020. This year has been tough on entrepreneurs, many have suffered financial and losses this year due to the world being turned upside down. While these moments can be very unsettling, it is also a great opportunity to take the time to examine and reinvent ourselves.
Looking on the bright side of things, online businesses have been booming. It has proven to be a godsend for many during these unprecedented times and really opened the world's eyes even wider to the idea of working from home. For a long time, being able to start an online business was a dream for many women. Now more than ever before, this has become a mainstream way to make a living, which is great news for all of us!
There are so many different directions you can take! Once you make the decision to start your own online business, you have to decide what your business will be all about.
Take your time with it. Ask yourself things like: "what would I be happy doing?", "what am I passionate about?" and "what problem am I solving for the world?". Maybe you want to make clothing, write copy for websites, or offer consulting services. It may feel a little daunting at first, but that is all part of the process. Trust yourself as you go through this.
If you don't have an idea for an online business right off the bat, below are a few really solid profitable startup ideas for women:
Related: How to Grow Your Creative Passion Into an Online Business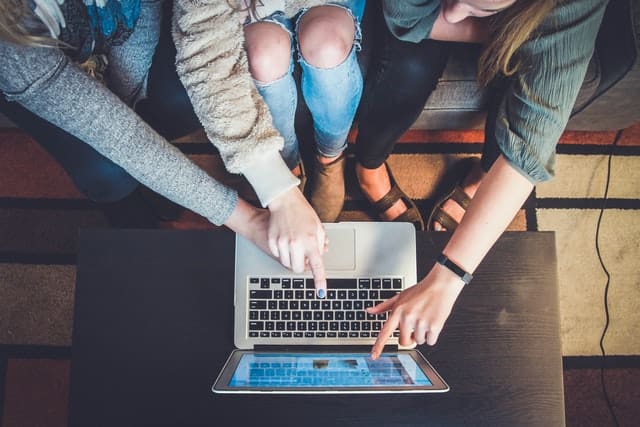 Writing (more specifically, blogging)
Starting a blog takes a lot of hard work and dedication, you need to be uploading high-quality content on a frequent basis and establish yourself as an expert in your field of choice in order to build your audience. It will take a little bit of time to get your foot in the door but blogging is a great way to work from home and earn a passive income. This means that even when you are not writing, you are making money just from people clicking on your blog posts and reading them! What is better than that? Don't worry too much about not being a professional writer, this is your chance to establish your voice.
Food
If you're a foodie who whips up delicious meals, this is your time to shine! The internet loves a great chef, just ask social media. The good thing about your online business being food-based is that you already have an office set up: your kitchen! So you can get right to work the minute you make the exciting jump of working from home. After that, it's all about deciding what your approach will be: do you like to make pastries or are you more of a hearty meal person? Do some research on what people in the area like (and are missing), test your recipes out, and get your name out there!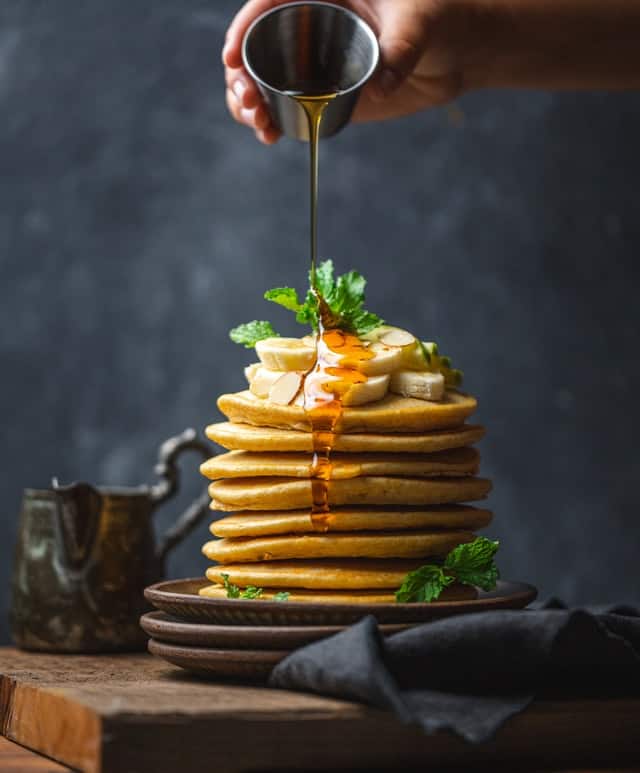 Graphic Design
Are you creatively inclined? Becoming a graphic designer is a great way to get exposure to various industries, make connections and build a portfolio on the way. There is so much material out there to help you stay on top of your game, spruce up your skills or learn from the ground up. The great thing about becoming a Graphic Designer is that every single company needs to have a logo and branding for their business. If you decide to go this route, setting up your at home workspace for optimal productivity can be a really fun project for your artistic eye.
Affiliate Marketing
This term may not be something you immediately recognize, but it is almost certain that you have partaken in it without even realizing! Think of all the times that you have recommended brands or products to your friends and family. That is essentially affiliate marketing (minus getting paid for it). The beauty of this business is that you get to continue to recommend products and companies to your audience, only this time, when they make a sale through your recommendation, you make a commission off of it through referral links. If you love helping people make informed decisions about their purchases, this route could be for you.
Ecommerce
Ecommerce has exploded this year with no signs of slowing down. It's truly an exciting time to decide to sell online. All you have to do is choose what you want to sell! Maybe you make amazingly healthy and earth-friendly bar soaps or you would like to get into selling repurposed furniture. Whatever your direction is, there are many options to get your products out there. Shopify is one of the most popular and affordable ecommerce platforms available. You can get set up with them in virtually no time and for under $30.00 a month.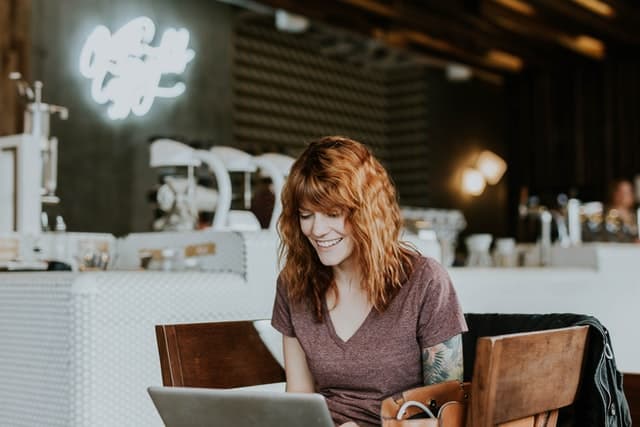 No matter which route you choose to take, be sure to invest a little time in creating the
perfect at home office
. No successful business can be built without carving out a specific space for work and productivity. You need to create an area for your mind and body to get into the groove of things every day. This will help you know that when you sit down in a certain place in your house, it is business time. That means no distractions such as working from a bed, it's just too tempting! You want to feel energized and ready to seize the day.
It is truly exciting to see that although there have been many ups and downs this year, one of the more encouraging outcomes that surfaced is the fact that opportunities for entrepreneurship for women have really blossomed online.
Remember, follow your heart and trust yourself, you have it in you to start this amazing entrepreneurial journey and reap the successes of it!