Subscribe to Our Content and Get a FREE Printable every Month to Make your Life Easier and Healthier
If you're looking for a healthy and easy dinner that can be ready in 20 min, this Oven Baked Parmesan Crusted Tilapia is something you can add to your menu every week. Nobody in your family will ever get tired of this crispy and flavourful fish.
Tilapia is a popular fish, inexpensive, easy to find and mild-flavored fish. It is the fourth most commonly consumed type of seafood in the United States and is an impressive source of protein. In 3.5 ounces (100 grams), it packs 26 grams of protein and only 128 calories.
Even more impressive is the amount of vitamins and minerals in this fish. Tilapia is rich in niacin, vitamin B12, phosphorus, selenium and potassium. However it only contains 240 mg of omega-3 fatty acids per serving — ten times less omega-3 than wild salmon. Nevetheless it is a healthy meal especially if baked in the oven.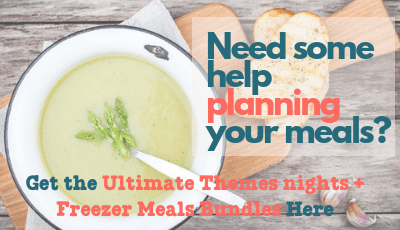 For this Oven Baked Parmesan Crusted Tilapia recipe, if you are counting calories, use light Parmesan cheese. Then add a salad or steamed veggies and a small portion of brown rice and voilà: a yummy dinner, healthy, kept friendly and low in carbs. 
This is a Rachael's Ray recipe, with no modification other than the light Parmesan. I didn't add any salt either since the cheese is salty enough.
Oven Baked Parmesan Crusted Tilapia
3/4 cup freshly grated Parmesan cheese
2 tsp paprika
1 tbs chopped flat-leaf parsley
2 tbs olive oil
4 tilapia fillets (about 1 pound total)
1 lemon, cut into wedges
Preheat the oven to 400 F. In a shallow dish, combine the cheese with the paprika and parsley. Drizzle the fish with olive oil and dredge in the cheese mixture. Place on a foil-lined baking sheet and bake until the fish is opaque in the thickest part, 10 to 15 minutes. Serve the fish with the lemon wedges.
Related:
How to Make healthy Cooking Easier
Light and Healthy Desserts for Christmas
Light and Healthy Food for the New Year