I love everything sweet but cookies and cakes for me have to be simple, with no icing. Since I found this recipe, these are my ever favorite almond cookies, perfect for Christmas or any other time. I did add some icing for my family as you can see in the pictures.
There are some Amazon affiliate links and I may receive commissions for purchases made through links in this post. Learn about our Privacy Policy here.
Ground almonds and almond extract give these cookies an intense almond taste. You can adjust the extract if you prefer milder. This is a wonderful gluten-free recipe which makes it healthy and nutritious. Super easy to make, the dough is nice and malleable. The original recipe from Canadian Living, Holidays celebrations, fall 2007, calls for icing on top. I just like to dust some icing sugar and keep it simple.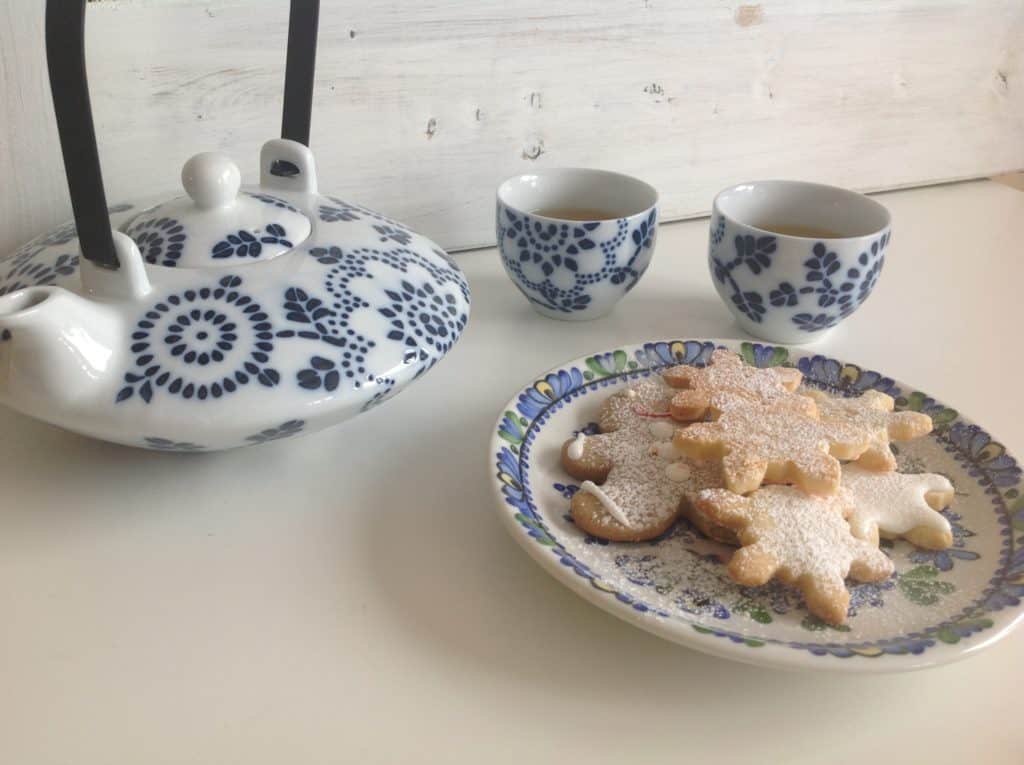 Gluten Free Almonds Cookies
2 cups
ground almonds
1 cup soft butter 1 1/4 cup icing sugar 1/2 tsp
almond extract
2 cups all-purpose flour (for gluten-free use
gluten-free all purpose flour
1/4 tsp salt Line 2 baking sheets with parchment paper or grease. Heat oven to 325F. In a large bowl beat butter with sugar until fluffy; beat in almond extract. In a separate bowl whisk together the dry ingredients. Combine it with the butter mixture, mixing well and kneading with hands if necessary. Open the dough and cut it in whatever shapes you like 1/4 inch thick. Bake on top and bottom thirds of the oven, rotating and switching pans halfway through, until lightly golden, 16 to 18 minutes. Let cool on racks for 5 min. Store in airtight container, layered between parchment paper for up 5 days of in the freezer for 3 weeks. Enjoy and share!
Related: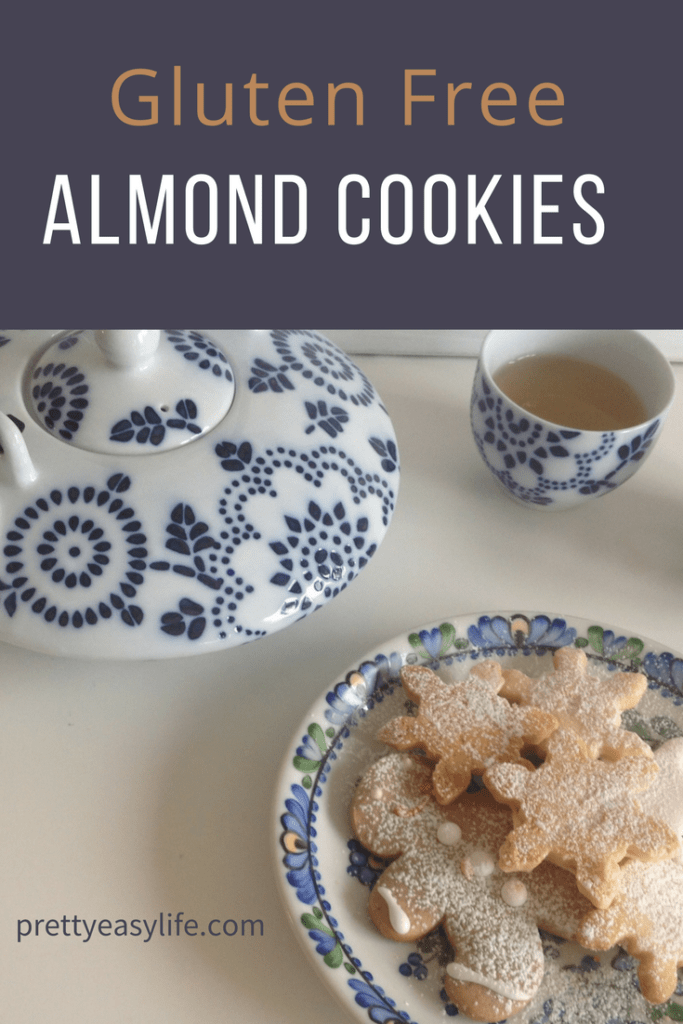 [pt_view id="177620cclo"]