Apple pies are everywhere in all shapes and sizes. Everyone swears by their apple pie's best recipe or by the best grandma apple pie in the family. It is part of family traditions and one of the best comfort foods.
There are some Amazon affiliate links and I may receive commissions for purchases made through links in this post. Learn about our Privacy Policy here.
We can buy apple pies in the corner store or at Whole Food, prices vary a lot and so does the flavors. It is a staple in our Western culture as a simple dessert that almost everyone loves it. When it doubt, apple pie for dessert always does the trick.
Little Unknown Secrets to the Best Apple Pie
From all the pies, a Homemade Apple Pie is my favorite: flaky crust that is not too thick, gooey filling that is not too sweet and the right apples consistency in the apple pie filling. Baking a traditional apple pie is an art.
Best Apple Pie Secrets
After baking several apple pies over the years and not quite getting the one that my palate would scream on wows, I decided to hunt for an old fashionable apple pie recipe. I knew it would mean no shortcuts, everything made out of scratch but I was ready for the challenge. I found it, after watching Anna Olson on TV last fall. I am pretty sure this recipe features on her new book but it was very nice to watch the video with all her priceless tips. You can watch it here.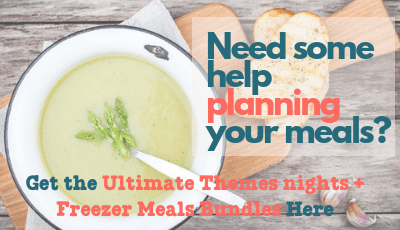 As you will see, is also described in the recipe, there are some little unknown secrets to bake the best apple pie ever:
1- Apple Pie Filling
Nothing worst than having an apple puree as an apple pie filling. The filling should be gooey, apples cooked right, caramelized with brown sugar, cinnamon, and nutmeg. To achieve the right consistency, use at least 2 types of apples, 3 is even better: one for tartness, (honey crisp) and two others for body, such as granny smith or any other you like.
2- Apple Pie Crust
There is no need to use super cold butter. Taking the butter out of the fridge for 30 min is enough. It will be a lot easier to work with the dough.
Add lemon juice to the ingredients. It will help the dough to stretch nicely later on.
3- Use a Deep Glass Dish or Metal Dish to Bake your Apple Pie
This will help to distribute the heat more evenly when baking. Some glass dishes are also very pretty like this one.
4- Pre-Cook Half of the Apples
Take 1/2 of the sliced apples and cook for 10 min to let all the excess moisture out. If you end up with lots of liquid, remove the apples and let the liquid cook down and then add the apple concentrate to the apple filling.
5- Sprinkle Oats Over the Dough
Before pouring the apple pie filling, sprinkle a handful of oats over the dough. It will prevent excessive moisture accumulating on the crust while the apple pie is baking. You can also use crumbled cookies for this purpose.
6- Use Good Quality Cinnamon and Allspice
Apple Pies are not an expensive dessert but it takes work and time to bake them. It is a good idea to add to all your effort good quality ingredients. Make sure your cinnamon and allspice are not expired and choose organic if possible.
[convertkit form=5225962]
Apple Pie Ingredients:
1 cup diced unsalted butter
2 1/2 cups of all purpose flour
3 tbs oil
2 tbs sugar
1 tsp salt
1/4 cup cold water
2 tsp lemon juice or white vinegar
Apple Pie Filling:
6 cups of sliced apples of 3 different varieties*
1/2 cup sugar
1/3 cup brown packed sugar
1 tbs fresh lemon juice
1 tsp cinnamon
1/2 tsp nutmeg
1/2 tsp allspice
2 tbs oats
egg wash (1 egg with 2 tbs water)
sugar and cinnamon for sprinkling
The perfect homemade apple pie filling always has 3 varieties of apples: at least one for tartness, like honey crisp and two others for body like granny smith or any other you like.
Directions:
If you are baking this pie in the fall when apples are so fresh and juicy, start by taking 1/2 of the sliced apples and cooking for 10 min to let all the excess moisture out. If you end up with lots of liquid, cook it down a bit and then add the nice apple concentrate to the filling. Let it cool before adding to the uncooked apples.
For the dough, cut the butter in squares and let it sit on the counter for half an hour. I know, totally opposite of other instructions where you can barely touch the cold butter!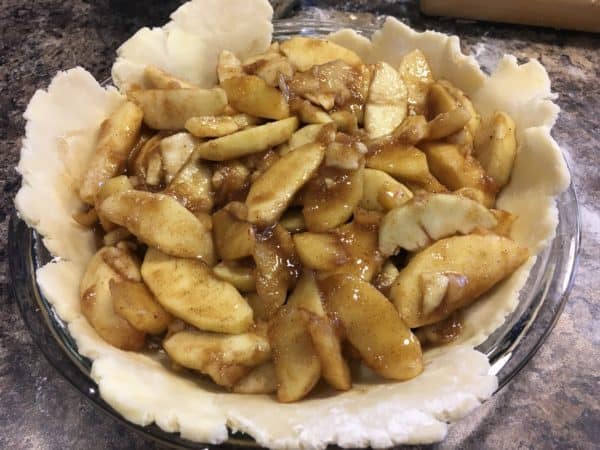 Start blending the flour with the oil (in a mixer for better control – a processor would also work but everything goes too fast) so the flour gets nicely coated, which will facilitate its mixing with butter. Add the butter and mix until you have a coarse dough, the butter doesn't need to be fully incorporated at this point. Add the water and the lemon juice.
Here is the crust secret for the perfect apple pie: The addition of lemon juice which will help the dough to stretch nicely later on.
Roll up into 2 discs and put in the fridge until you're ready to use it. It freezes very well too.
For a vegan version using coconut oil, for example, reduce the amount to 20% and add more liquid (butter has 80% fat and coconut oil has 100% fat).
For the filling, mix all ingredients together.
At this point preheat the oven to 400F.
Take the dough out of the fridge and let it sit for a while before rolling it up, it is easier if it is not so hard.
Use a glass pie dish if you can which will distribute the heat more evenly when baking.
Sprinkle the oats on top of the dough before pouring the filling, it will prevent excessive moisture when baking. You can also use crumbled cookies for this purpose.
Add the filling, top it up with the second dough, brush the egg wash and sprinkle sugar and cinnamon on top. Poke a few holes to let the steam out.
Bake for 10 min at 400F and then at 375F for about 40 to 50 min until golden and bubbling. And your perfect homemade apple pie is ready!
For a super indulgent Apple Pie check this recipe from Joanna Gaines.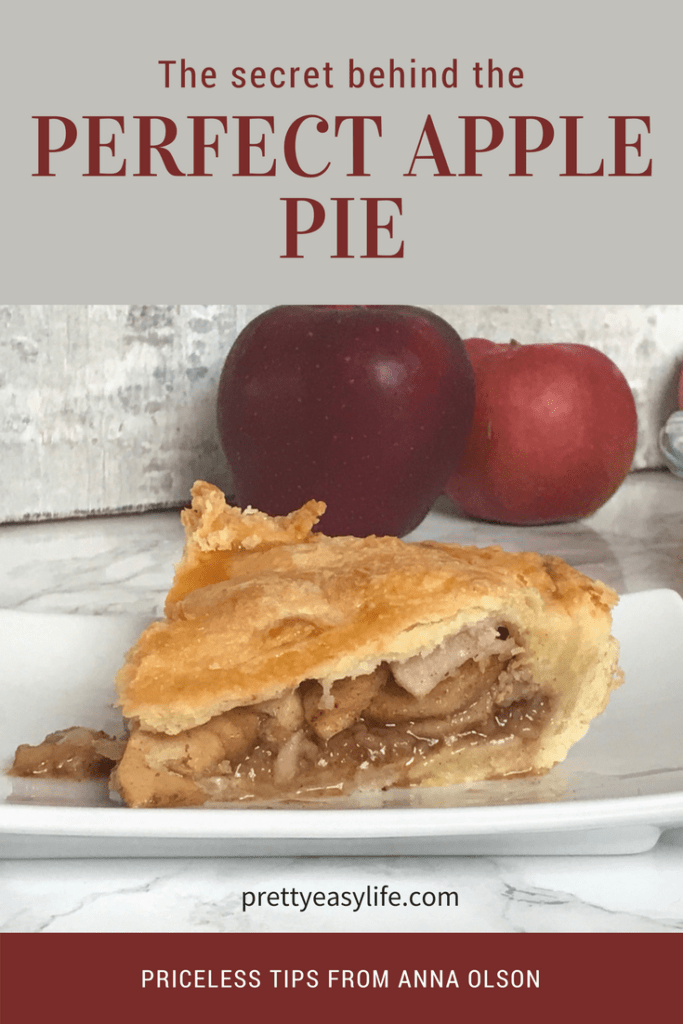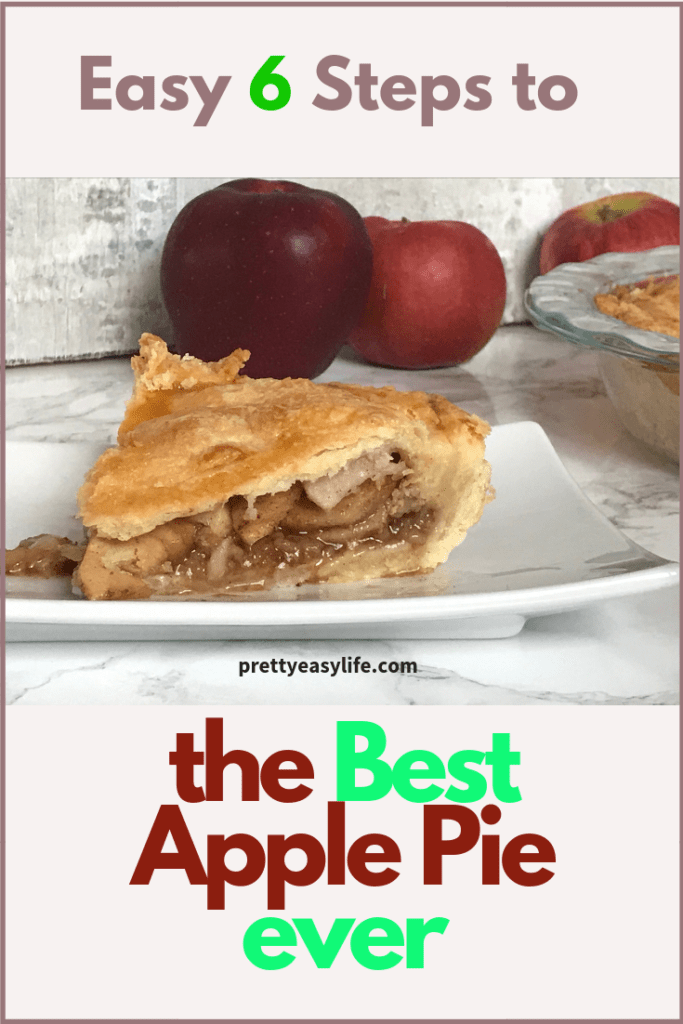 Yes! I loved the result! The way the dough stretched nicely when I was rolling it, was amazing!