Best Chicken Pot Pie with Puffy Crust
The simple secret? It is made with puff pastry which elevates this pie to a super indulgent level!
I got this Chicken Pot pie with puffy crust recipe many years ago from the Food Network.
They said it was provided by professional chefs and had been scaled down from a bulk recipe provided by a restaurant. They hadn't tested it nor mentioned any credits.
I've been improving this chicken pot pie with puff pastry over the years and now I can say that I can't be humble about this recipe. It is really one of my best Chicken Pot Pies ever, pure comfort, real homy meal, a winner!
Really, who doesn't like a steaming chicken pot pie with a crispy crust, creamy filling, fresh from the oven? Designed for winter and fall, for families getting together or for a romantic dinner with wine and a candle.
It feels so great when you cook something that everybody enjoys and that you have mastered over the years!
Be sure to follow the instructions for baking the packed puff pastry. I actually buy mine, as a "no name type" in my grocery store and it doesn't come with any instruction, so I will share my own way of baking it just in case.
This Chicken pot pie recipe makes 6 individual pies.
Related: How to Make Healthy Cooking Easier  – Pure Comfort! 
Start the Chicken Pot Pie by poaching the chicken breasts:
It is a good idea to do this step the day before. I normally poach big batches of chicken breasts and freeze in smaller portions.
1 lb boneless chicken breast in halves
3 1/2 cups hearty chicken stock or broth
2 chicken bouillon
1 celery stalk in 2 pieces
1 large carrot diced
1 medium onion cut in half
Ingredients for the Chicken pie filling
1 lb poached chicken breasts diced in big chunks
2 tbs butter
1 1/2 cup carrots, diced
1 cup onions, diced
1 cup celery, chopped
2 cups mushrooms, quartered
1 cup broccoli cut in little florets
3/4 cup green sweet peas frozen
1/4 cup all purpose flour
1/2 tsp salt
1 bay leaf
1/4 tsp white pepper or 1/2 tsp black pepper
1/2 cup heavy whipping cream, warmed (or 1 can Carnation thick cream)
Store bought puff pastry unfrozen but kept in the fridge up to the time of use
1 egg white
Related: Homemade Creamy Chicken Soup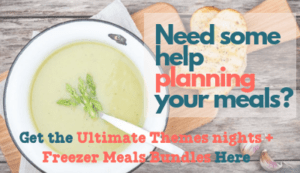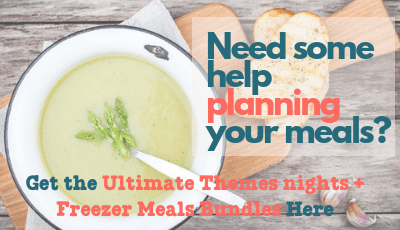 Poaching the chicken:
In a medium saucepan bring the water and all the other ingredients to a boil. Add chicken, reducing heat to a simmer and poach until just cook through, about 10 min. With a slotted spoon remove chicken and set it aside. Keep the broth for the filling.
Pre heat oven to 375F.
In a large sauce pot melt the butter over medium heat and then add onions, carrots and celery and sauté for 2 min.
Add mushrooms and continue to cook until onions are about transparent, being careful no to brown.
Add flour and gently mix well.
Cook this mixture over low heat for 6 to 8 min, stirring gently so as not break up the vegetables. Keep scraping the bottom of the pan often with a wooden spoon, so that the roux doesn't burn. Don't worry with the scrapes, it will soon make up for a beautiful creamy sauce.
Increase the heat and add the chicken stock in 3 additions, whisking well after each to avoid lumps and returning to brief simmer each time.
Add bay leaf, salt and pepper and cook over low heat for about 10 more min.
Add poached chicken and cream and stir well.
Divide the filling into 6 individual ovenproof bowls.
Open the puff pastry on a floured surface (not much flour, just enough to not stick to the surface) 1/8 ".
Top with the puff pastry, making sure it overlaps on the edges. I normally wet the edges with some egg wash to make sure the pastry stays in place.
Do not let the pastry touch the filling, you need to allow some space for the hot air do its magic of puffing it up.
Brush dough with the white wash (beaten egg whisked with a bit of water) for a nice golden result.
Bake it for approximately 25 min, until golden brown on top.