Life is a journey. Your journey. No matter how or where you are in your journey right now, nothing like a
shot of instant gratification
with small pretty things that we use, touch, handle every day, many times a day. If you enjoy being around pretty, this is a list for you.
The most amazing 10 gifts to give to yourself today! Pretty little things for your daily routine that can make your life so much more pleasant! You work hard, multitask, fight and struggle, you deserve it!
Here a guide with suggestions to help you to get that glam feeling again!
There are some Amazon affiliate links and I may receive commissions for purchases made through links in this post. Learn about our Privacy Policy here.
[convertkit form=5211406]
10 Amazing Gifts to Give to Yourself Today
There is always a reason to reward yourself. You lost those extra pounds following your Keto Diet, you're making progress on your work out, you got a promotion at work after a difficult phase where you had to Rise and Shine from a career downfall or you're just needing some pampering to boost up your self-confidence.
Unexpected Best Gifts
Cooling Weighted Blanket, 100% Natural Bamboo Viscose
It is just an amazing feeling, it is like you're being hugged. This blanket helps relax your body by simulating the feeling of being held or hugged, making you fall asleep faster and sleep better throughout the night.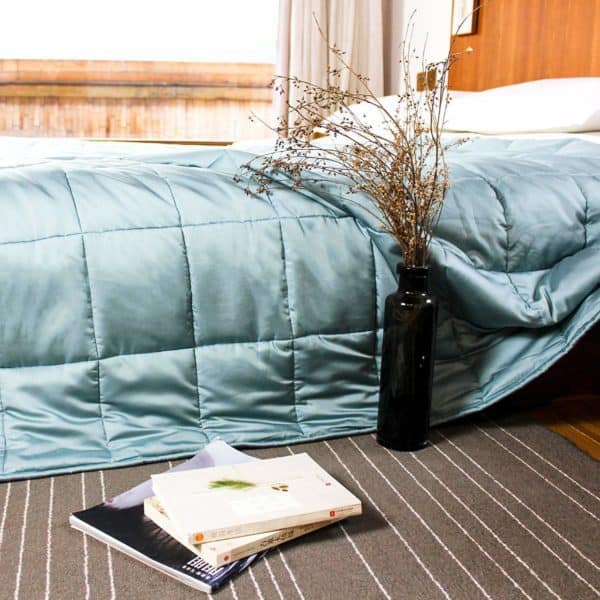 Is there anything nicer than being super comfortable using your toilette? It is a luxury that many of us had never thought before but this is an innovation that is here to stay.  Watch for the size and shape of your toilette before ordering and read all the reviews of very happy customers!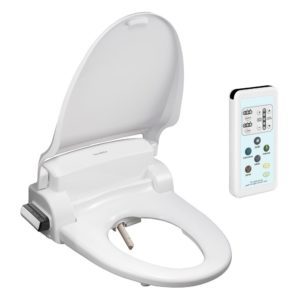 [convertkit form=731309]
Are you someone who loves decorating your place and are always looking for the latest trends in accessories and design? This is a treat for you.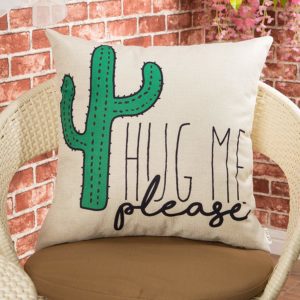 Wall Outlet Covers Shelves
If you are always needing more space to charge your phone, rest your hair dryer in the bathroom, this is a little gift for you. Simple practical cover that will help to organize your space.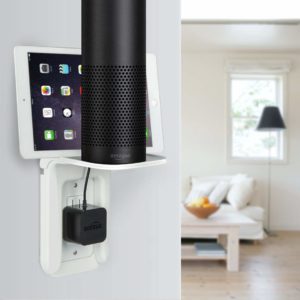 [convertkit form=5256303]
Amazing Gifts to give to yourself today
5- Love your latte? Nothing beats a  steaming, foamy latte for your first coffee in the morning. You don't have to get out to get one though. Having this amazing Nespresso Aeroccino Milk Frother will solve this problem and you will be also saving lots of money on expensive lattes.
We have the older version for 4 years and is the one morning treat that I wake up looking for every day. You will love it. It is also great for hot chocolates and other hot beverages. You just need one!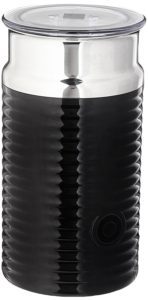 6- Your lunch box. The one thing you use every day. Why not have a practical and pretty one? I just fell in love with this one. It makes getting your lunch ready every day a breeze.
7- If you're a foodie, there is the one kitchen appliance that will give you the best of healthy and tasty worlds: this bestseller air fryer.
Not even this is a super pretty one but it has been adding so much flavor to our everyday dinners! You can cook healthy chicken strips, crispy roasted cauliflower, French fries and anything deep fried with only a tiny bit of oil.
Our ultimate favorite Air Fryer recipe is this version of deep fried chicken wings, from the famous chef Emeril. Just use the same recipe, following the Air Fryer settings for chicken wings and you will be amazed by the crispy and crunchy result.
More about Air fryers and why you should invest in one for healthy eating here.
8- What about a luxurious white goose duvet on your bed to give you the feeling of sleeping on a 5-star hotel bed every night? Nothing beats white, fresh and cozy covers for a good restful night.
9- If you like nice smells around your home and especially in your bedroom, splurge on some Lavender sachets for drawers and closets. Making your bedroom feel like your sanctuary is not difficult and will always improve the quality of your sleep.
10- If you like to cook you do need this amazing Sous Vide Immersion Cooker. It does take your cooking to the next level. Sous Vide cooking is one of the hottest new trends in food preparation.
Food is sealed into a plastic bag, which is then placed in a bath of water, which is then heated and circulated by the cooker. The result is food that is juicier and more tender, with all the nutrients, which are often lost from ordinary cooking methods.
Last Christmas my husband and I gave ourselves our ultimate gift on our Christmas list: a puppy! Our third Siberian Husky! Talking about amazing and unexpected gifts, especially since we had 2 other dogs already. If a Husky is on your wish list, I can tell you I did find 21 reasons why you should own a Husky.
Let me know what is in your wish list of amazing gifts to give to yourself, nothing is more fun than buying presents for ourselves!